We offer a unique collection of tunic tops, tunics, and dresses. With our desire to bring you anything but ordinary, surely you can expect to find just that here.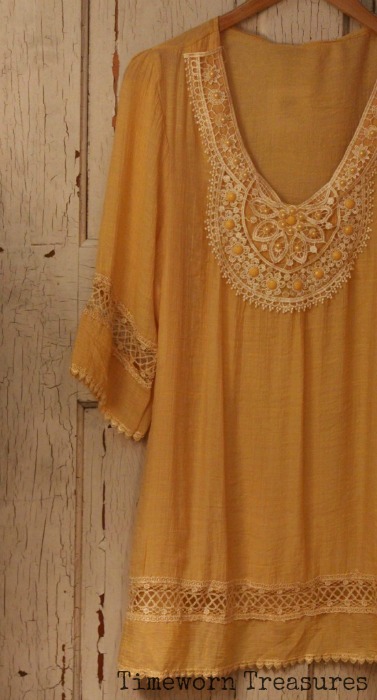 Tunic top with beading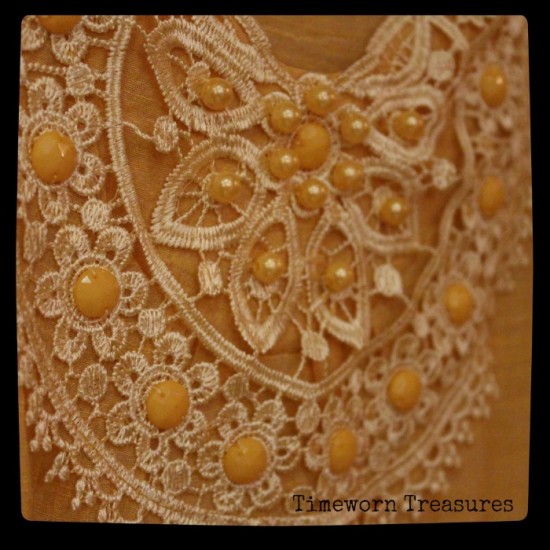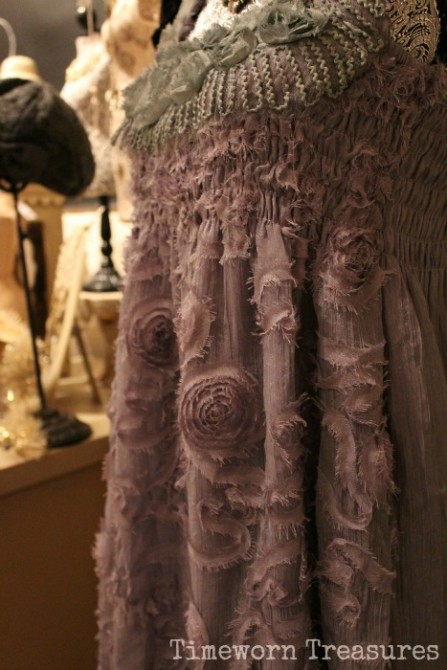 Gray tunic dress with rosette detailing
We offer both tunics and dresses at our shop, and those that can be classified or worn as both – hence, the tunic dress. Want to make your wardrobe a bit more versatile? Try a tunic dress. The piece is fantastic because it can be worn in tons of different ways. Tunic dresses work as a dress or a top, so you can transform its look and function, depending on the accessories and additional clothing pieces you use. Read more about it below!
So Exactly What Is It?
A tunic dress generally has a loose fit. They can still have some shape or can be very big and flowy. They're also generally pretty short, as dresses go. Tunic dresses are made so they can be worn as a mini dress or as a top. That's what makes them so unique. You can wear your tunic dress in a variety of ways, so you really get more for your money.
How to Wear It-
If you want to wear your tunic as a dress, there are lots of different options. Add a heel to take it out at night or slip on a pair of ballet flats or sandals to wear it during the day. Because of the nature of the tunic, it's really easy to dress up or dress down, so keep it casual, or make it more exciting with lots of accessories, a clutch and a fantastic pair of shoes.
Take It to the Beach-
Looking for a new beach cover up? The tunic is a perfect fit. It slips easily on over your swimsuit while still looking incredibly stylish. Plus, since it's flowing and short, you won't have to worry about getting hot or uncomfortable in it. It'll slip on easily and keep you looking and feeling great all day.
As a Shirt-
You can also wear your tunic as a shirt. Wear it over a pair of leggings to still get some of the fun of wearing a dress without the commitment of really exposing your legs. Add a pair of boots and you're all set. Or, try your tunic with a pair of skinny jeans. Since tunics are generally loose-fitting, they tend to look baggy with wide-leg pants so stick to skinny or straight leg bottoms.
Read more: http://www.typef.com/article/tunic-dress/#ixzz2vVbw4Ffk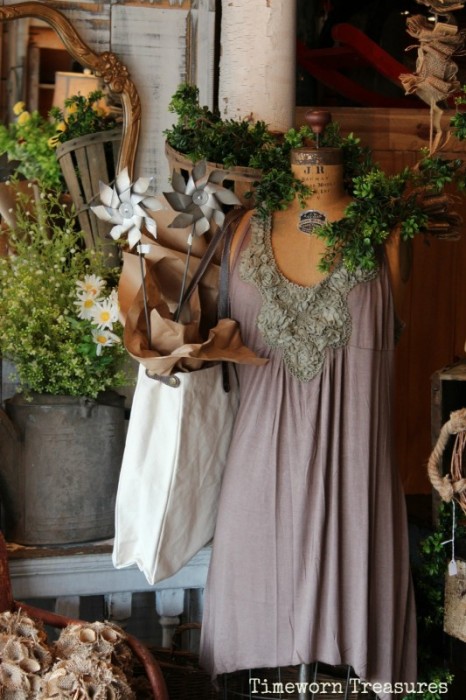 Brown tunic dress with rosette detail featured in our Spring window display