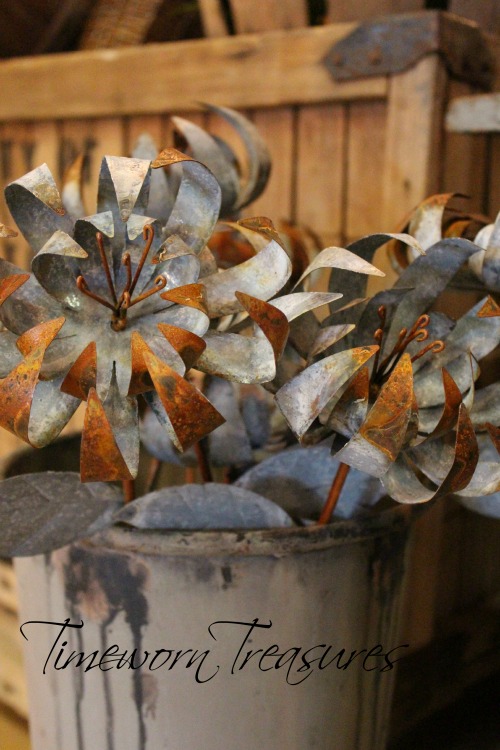 For the spring & summer seasons, our shop is always full of great items for your garden or those that help to bring the garden into your home. You will be sure to find lifelike flower stems & greens, potted herbs & flowers, nests, birds, birdhouses, rustic garden finds, old gardening tools, antique sprinkling cans, lanterns, and much more. Take a look at examples of just some of the garden items you can find in our shop and don't miss the metal chrysanthemums above! These are perfect for indoors or out!
A beautiful window garden display under a tent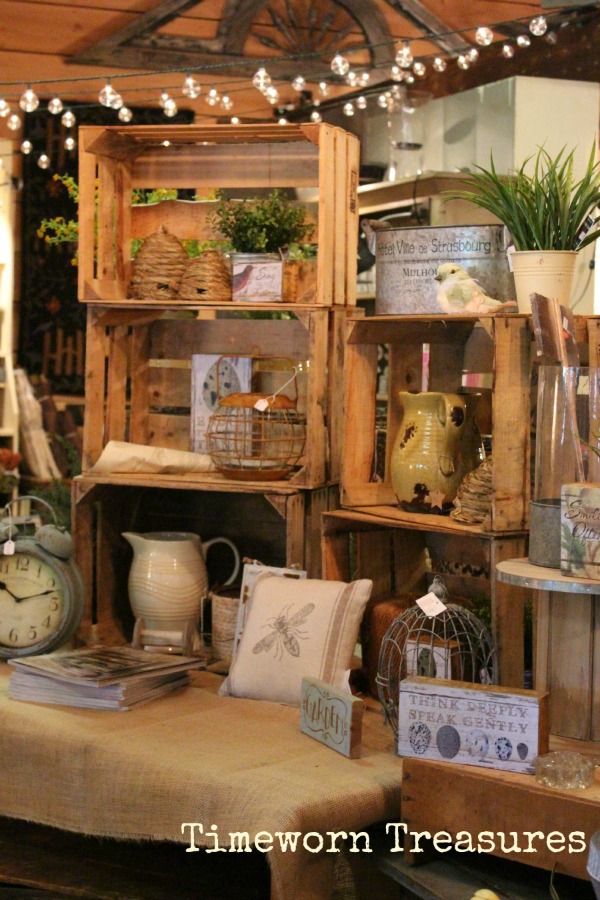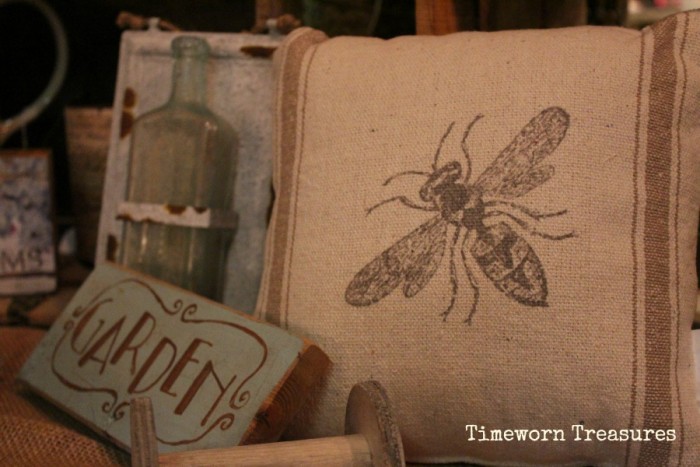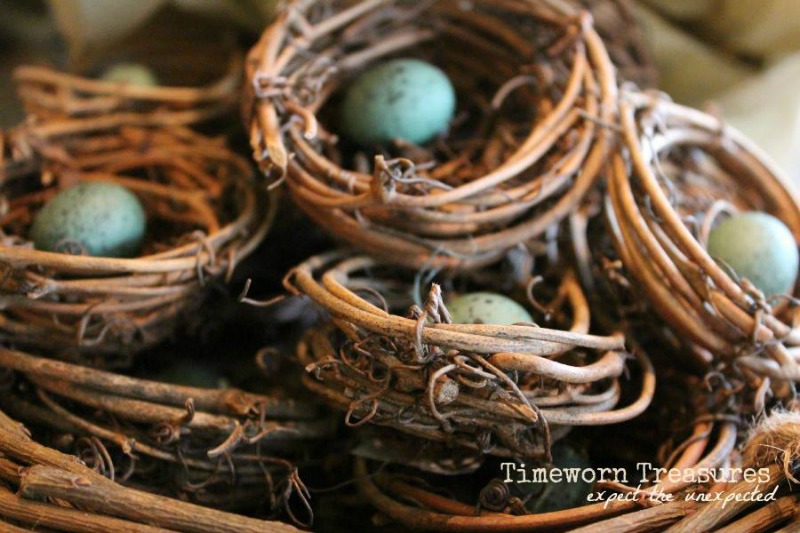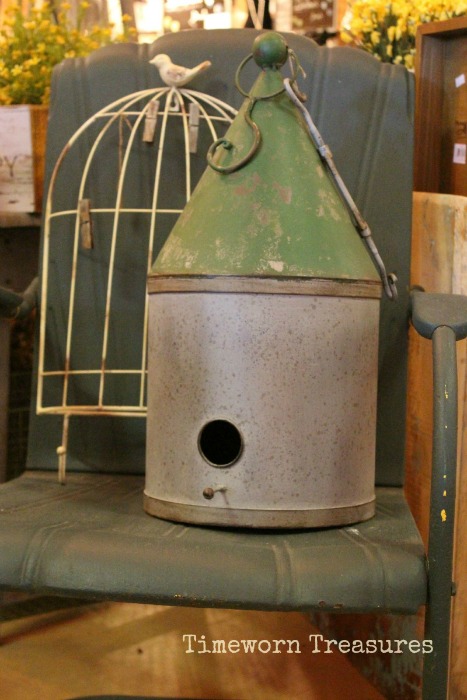 Metal birdhouse & birdcage hanging with clothespins-Great for clipping photos, notes, etc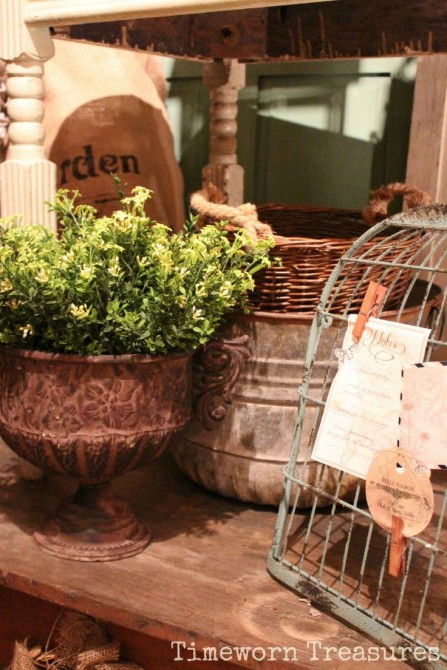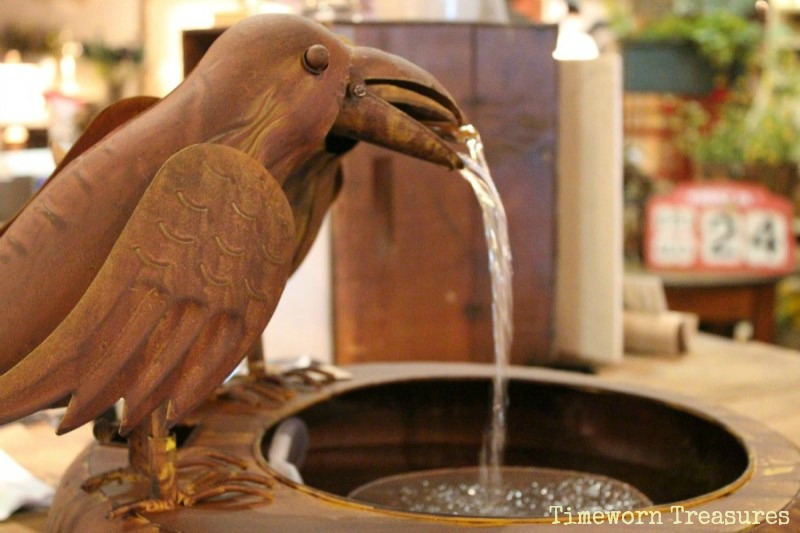 This metal bird fountain is great for your garden or outdoor patio! The water flows through the beaks causing them to open and close. It is quite the conversation piece!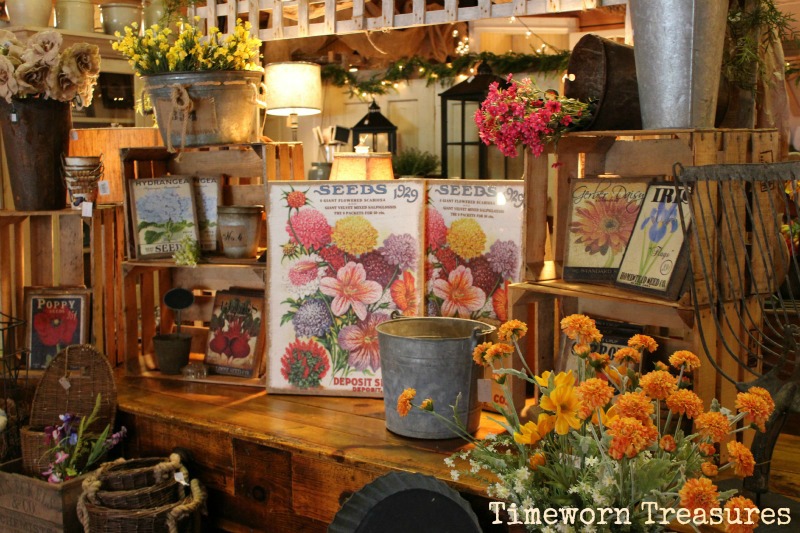 Garden display featuring vintage seed packet inspired canvases on burlap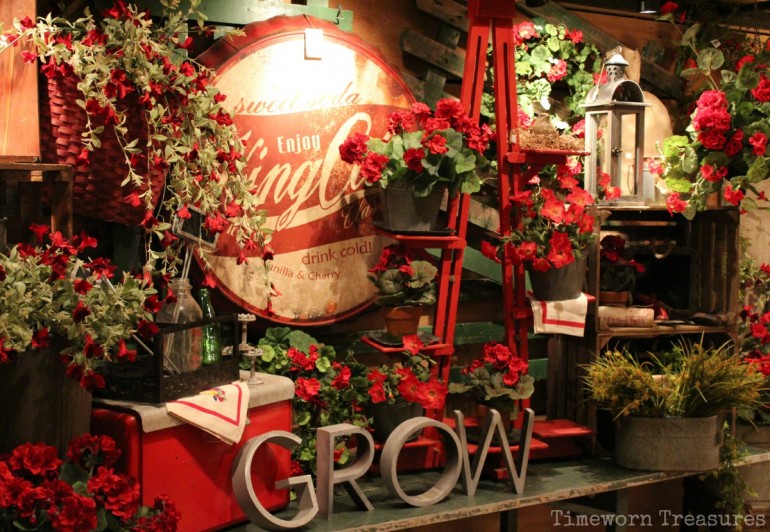 "Grow" display featuring tons of red geraniums & garden items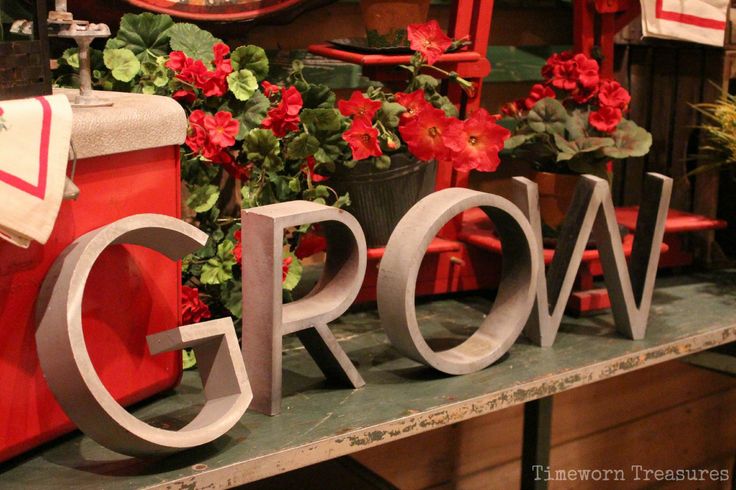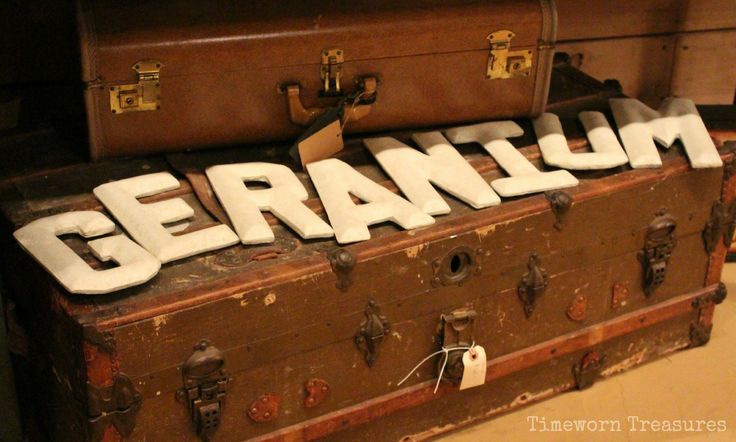 "Geranium" – These letters are available in the entire alphabet at our shop. Create your own!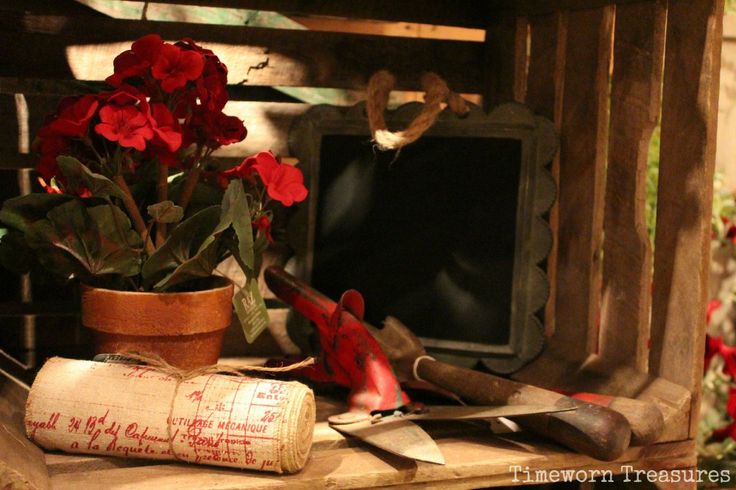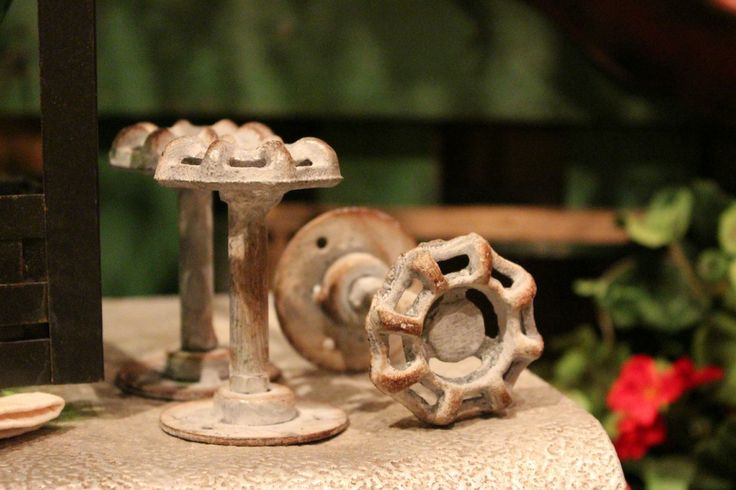 Garden inspired knobs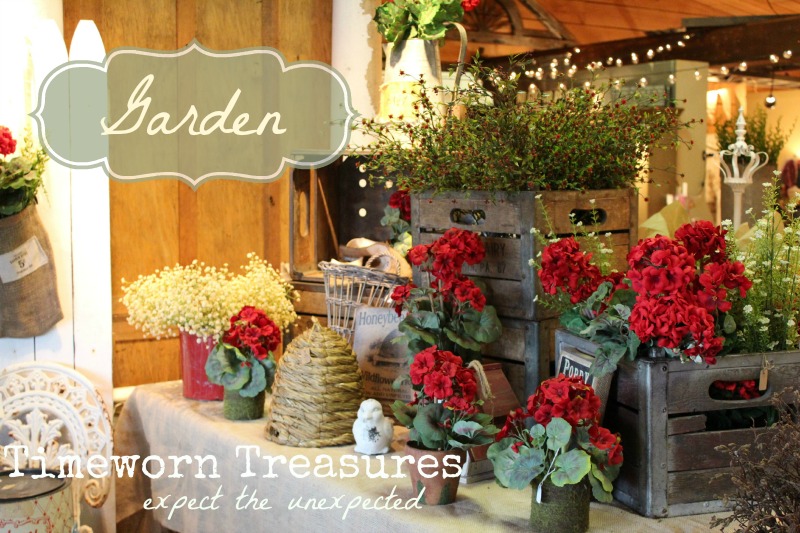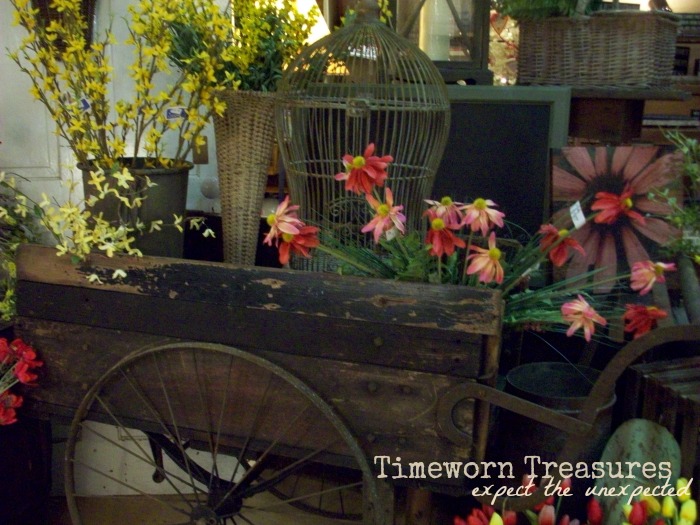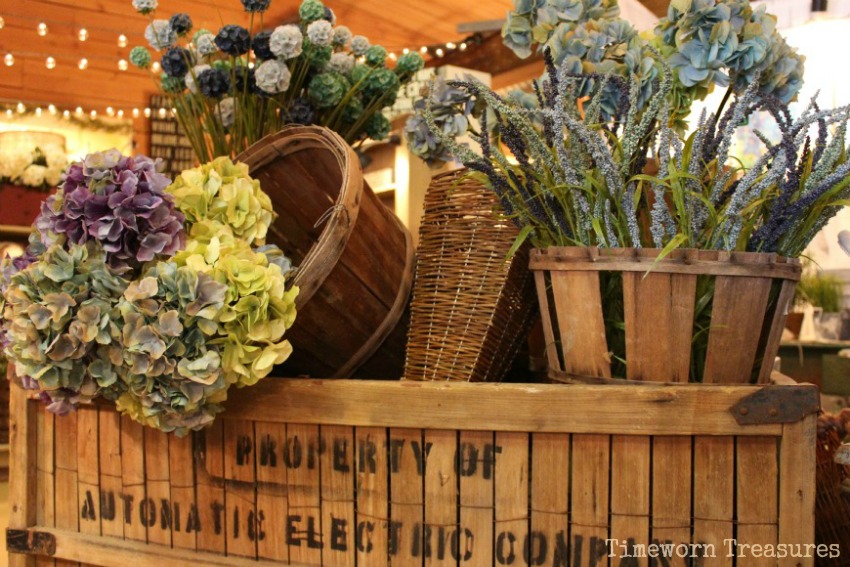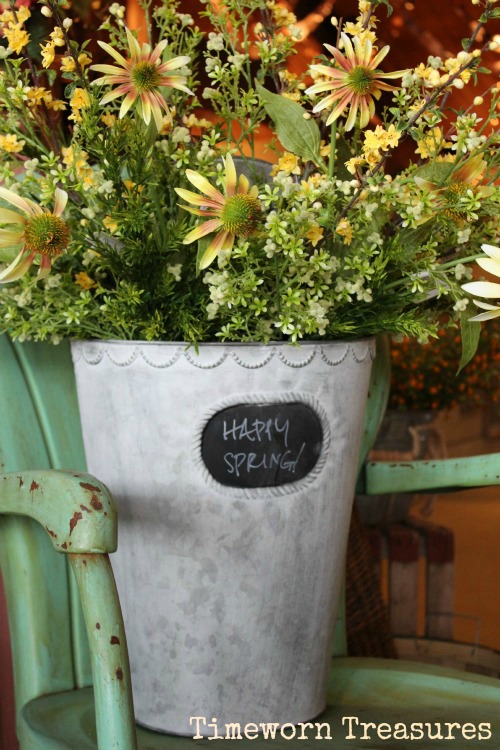 Metal chalkboard door bucket – Write your own welcome message or change your message seasonally!