The Christmas & Winter season is our biggest season of the year. You can expect to find our store full of great things year round, but you will find it especially full and overflowing with wonderful goods (as well as amazing displays) for the Christmas holiday. Each year we close our store for one to two weeks at the end of October to totally transform the store into a Christmas wonderland. Customers flock for our grand reopening to see what we've been up to and what's new for the holiday season. You can expect to discover one-of-a-kind festive finds, lifelike pine & berries stems, swags, garlands, Christmas trees of all sizes, ornaments, snowmen, and the list goes on, and on, and on… not to mention the amazing antique and vintage items that we incorporate!
Check out some of these great pictures of Christmas at our shop – The theme for 2013 was Wish Upon A Star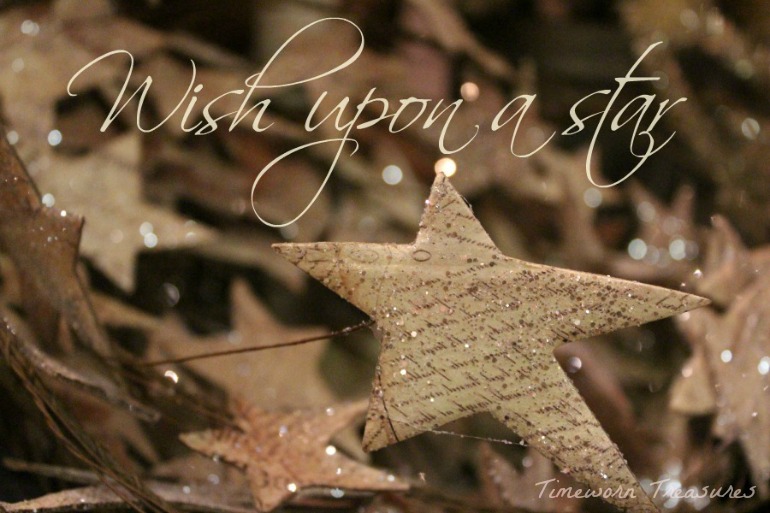 Wish Upon A Star – Christmas 2013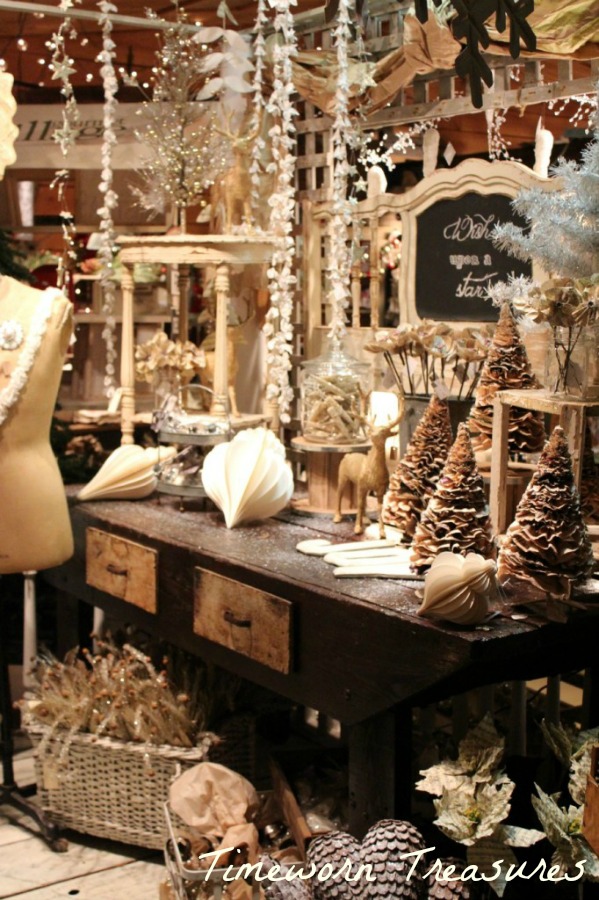 Beautiful displays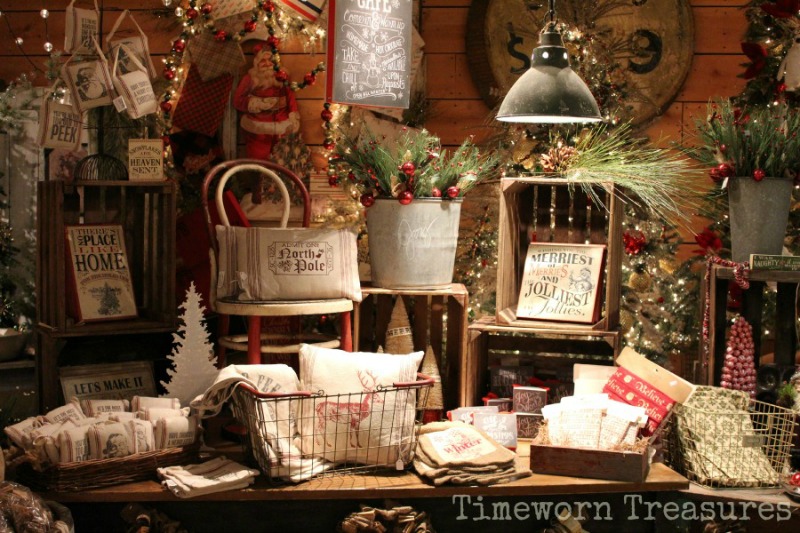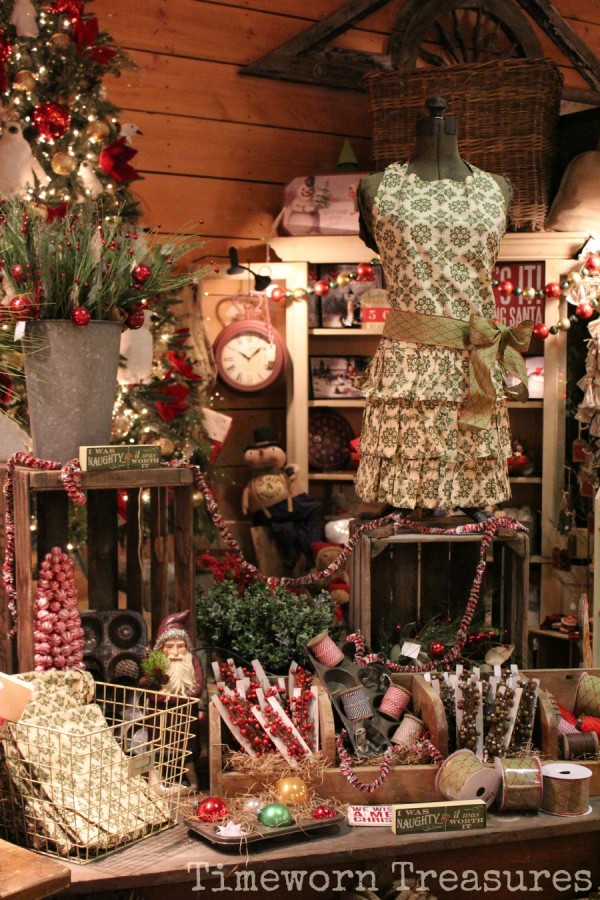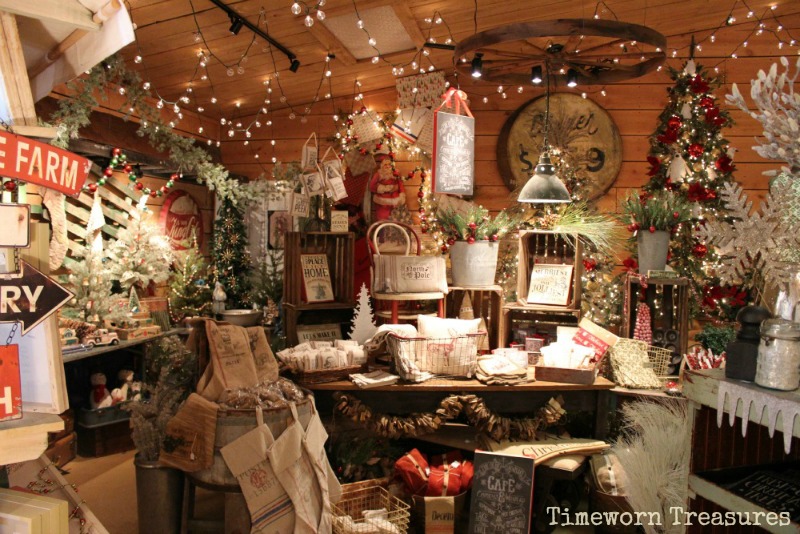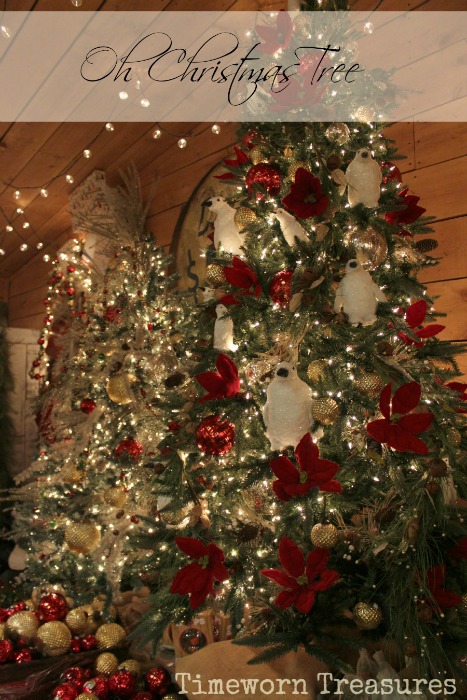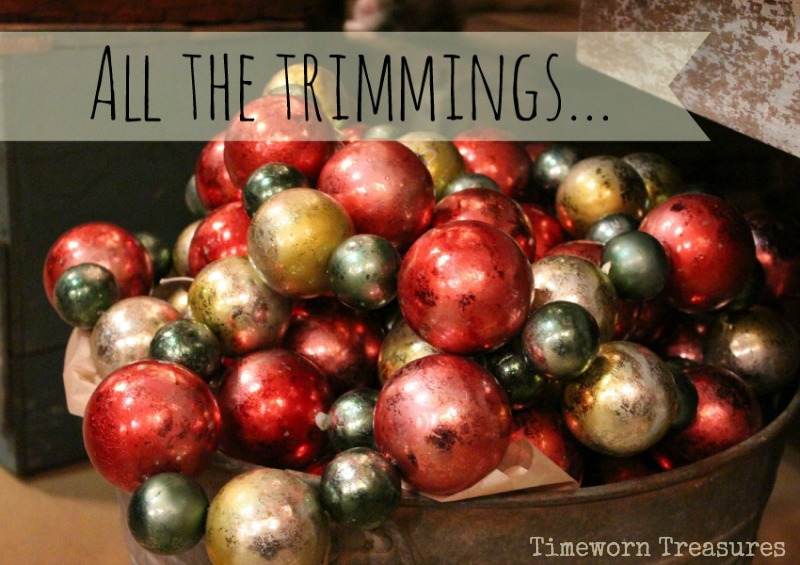 We have a wide variety of trimmings available during the holiday season. Whether you're looking to trim your tree or add a little something to a plain garland, you're likely to find something here.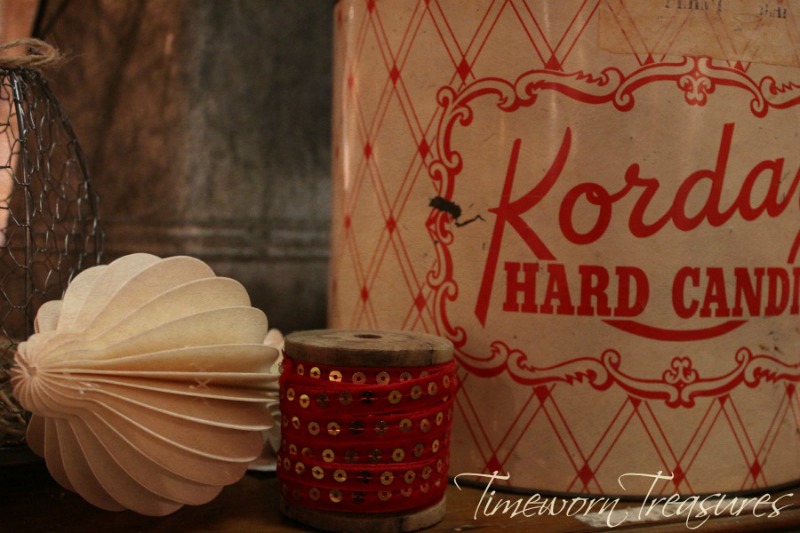 We love incorporating vintage, antique, and one-of-a-kind finds.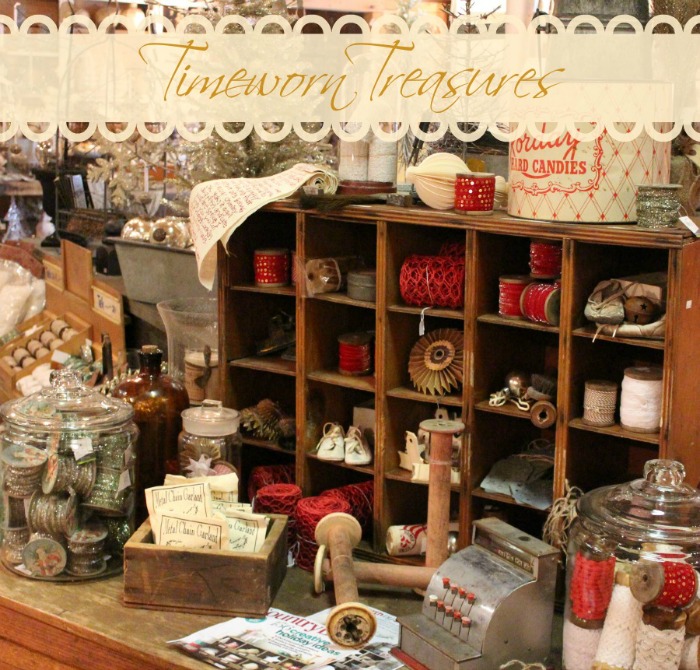 Trimmings, ribbon, and more ribbon… Perfect for wrapping all of those special packages!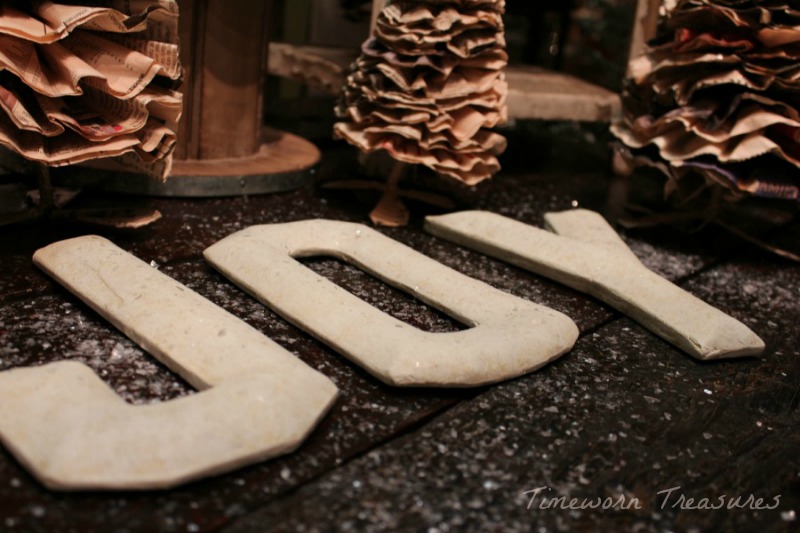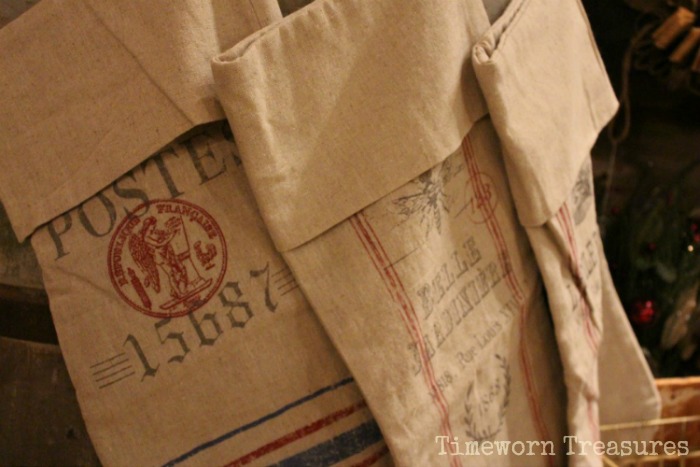 Feedbag stockings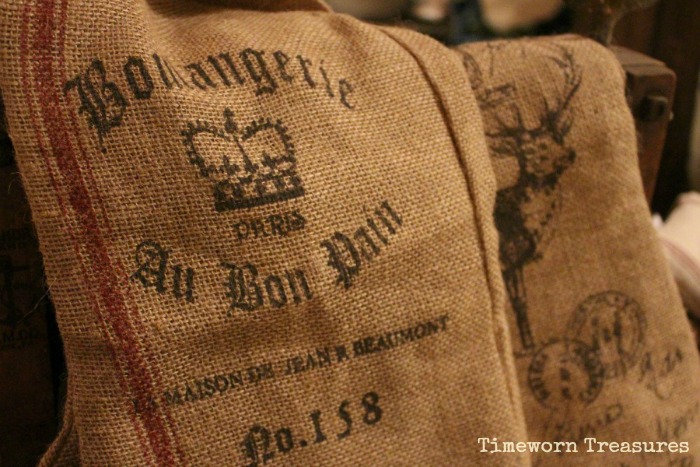 Burlap French stockings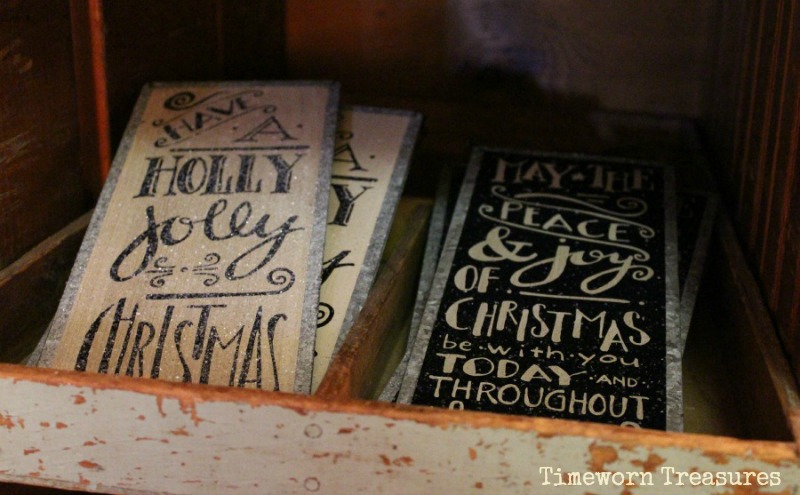 Metal Christmas ornaments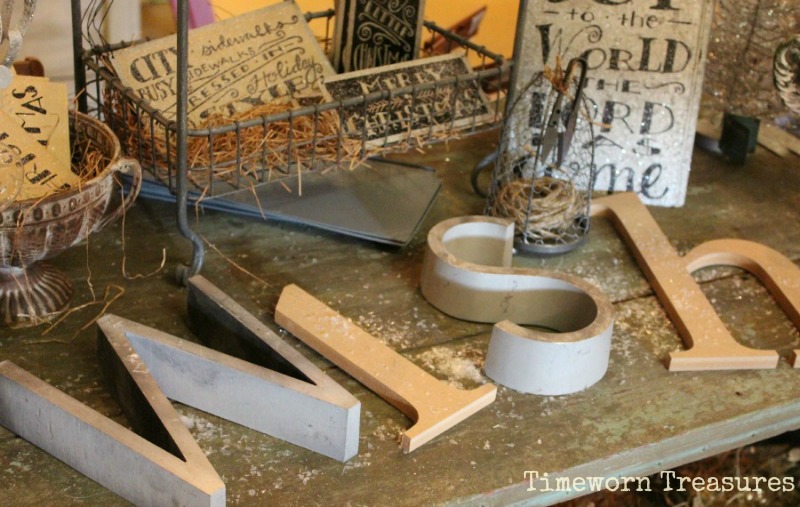 "Wish" spelled from some of the letters you can find in our shop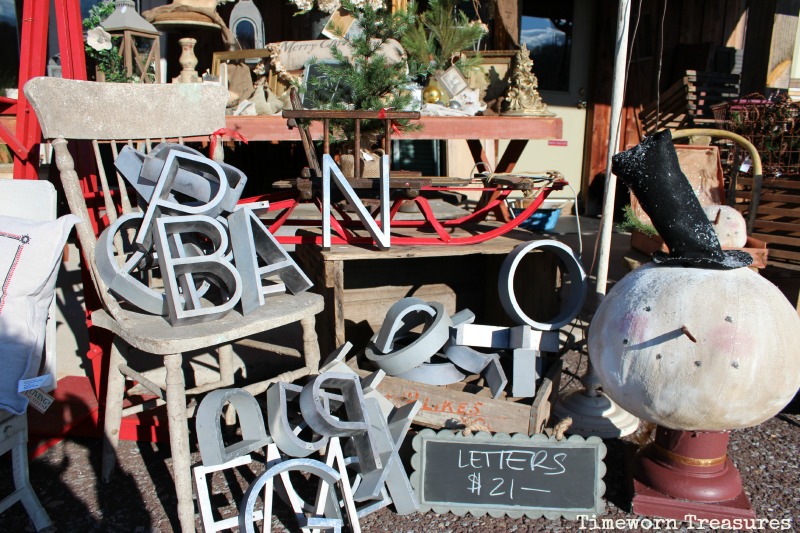 Just an example of the some of the one-of-a-kind finds you can expect to see. These are letters from an old sign.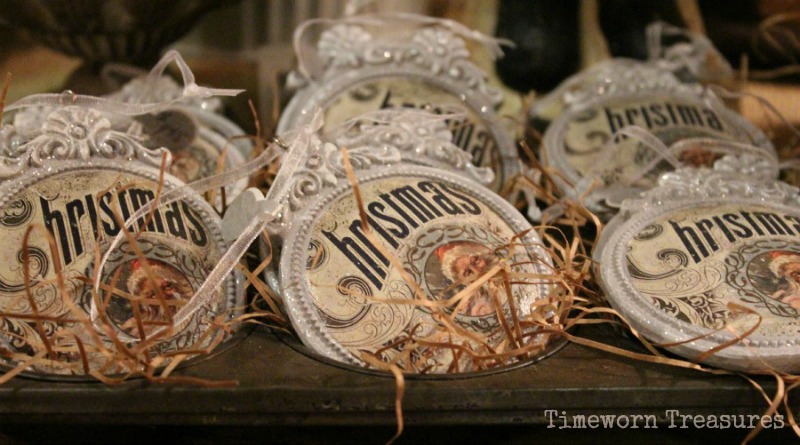 Vintage inspired Christmas ornaments in an old muffin tin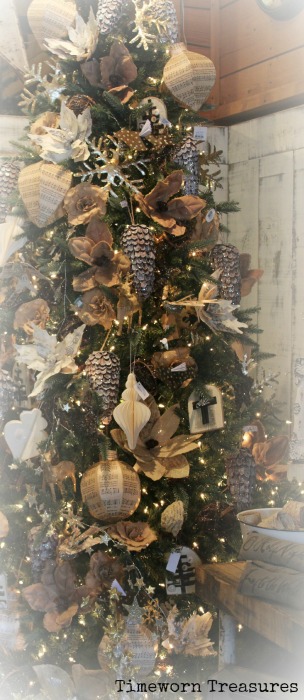 Vintage inspired Christmas tree full of burlap poinsettias and vintage ornaments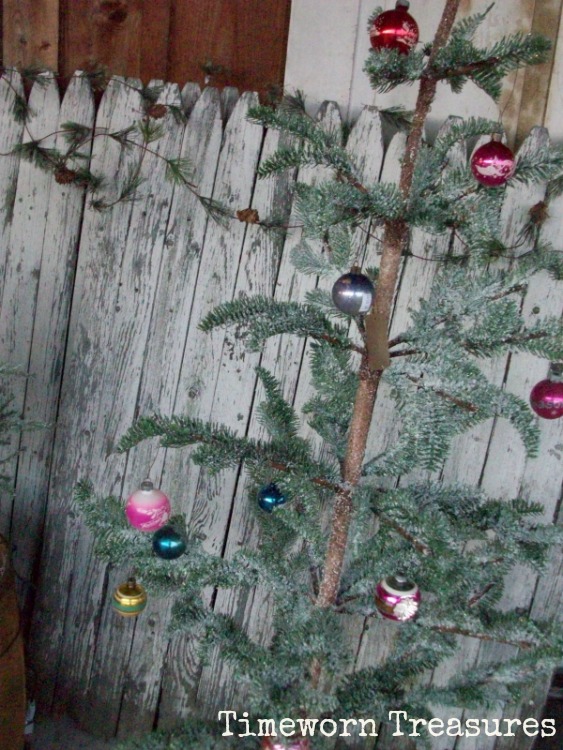 Throughout the year we stockpile as many antique Christmas balls as we can find so at the holiday we can offer you a great selection!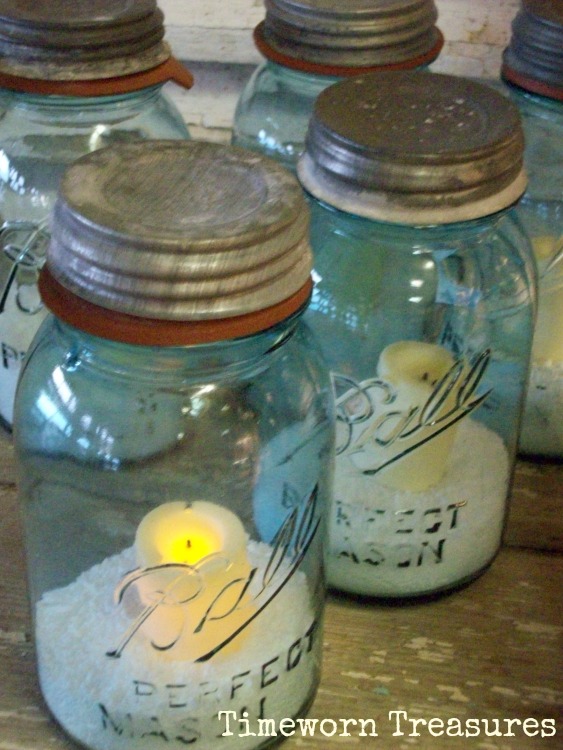 Mason jars full of "snow" and battery operated votives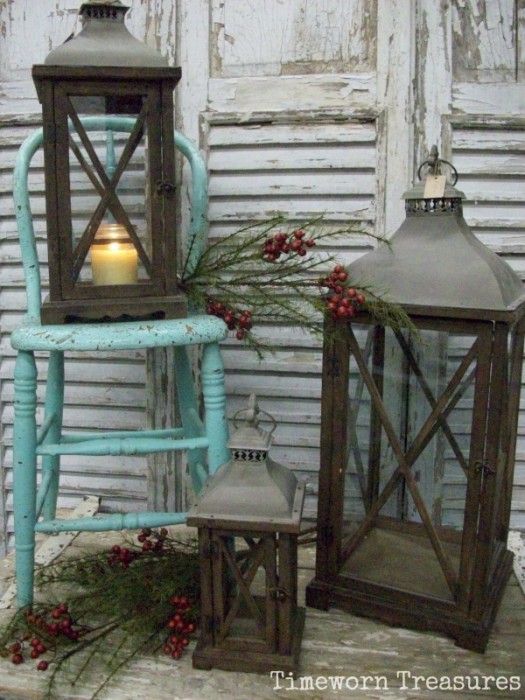 Lanterns – Great for your indoor or outdoor decorating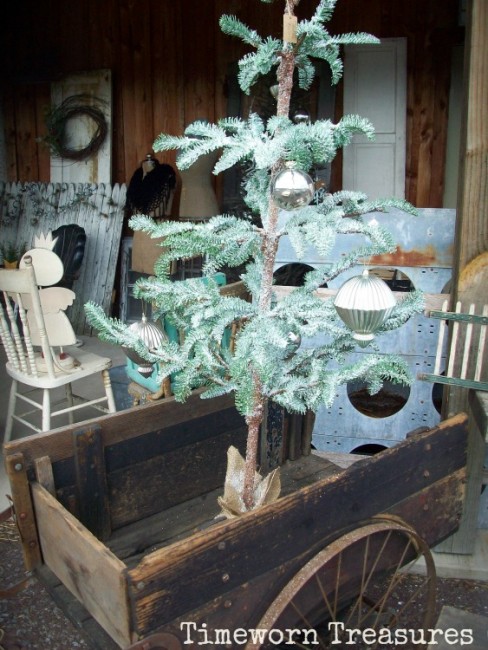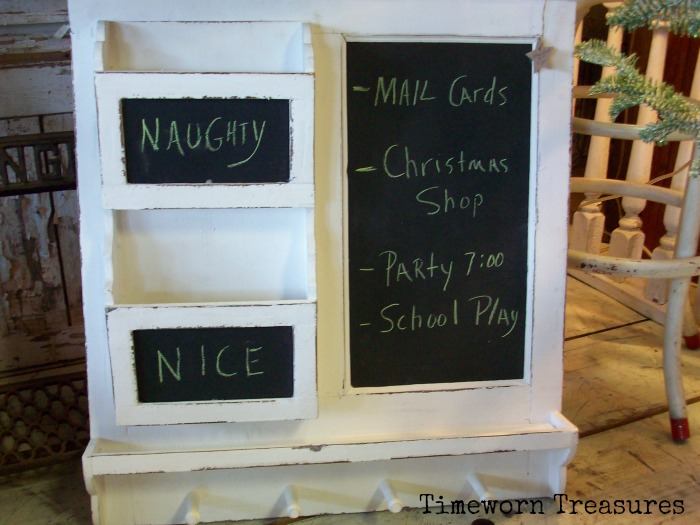 Chalkboard wall organizer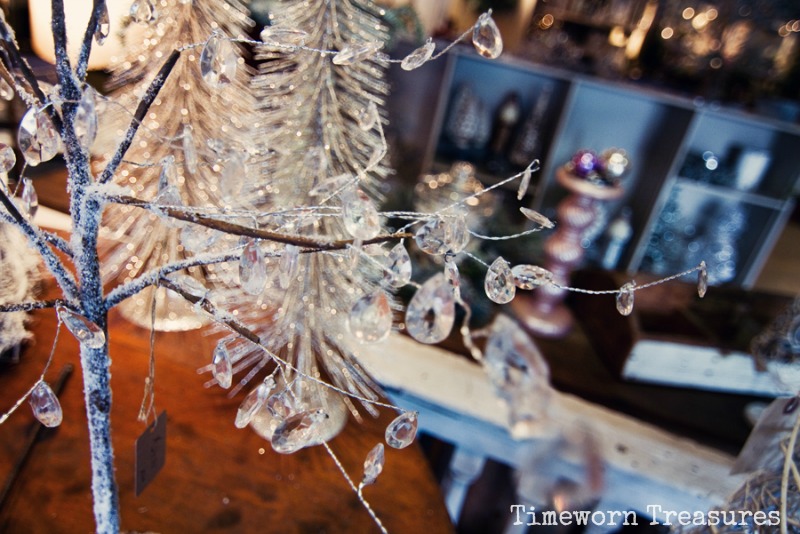 Christmas tree with crystals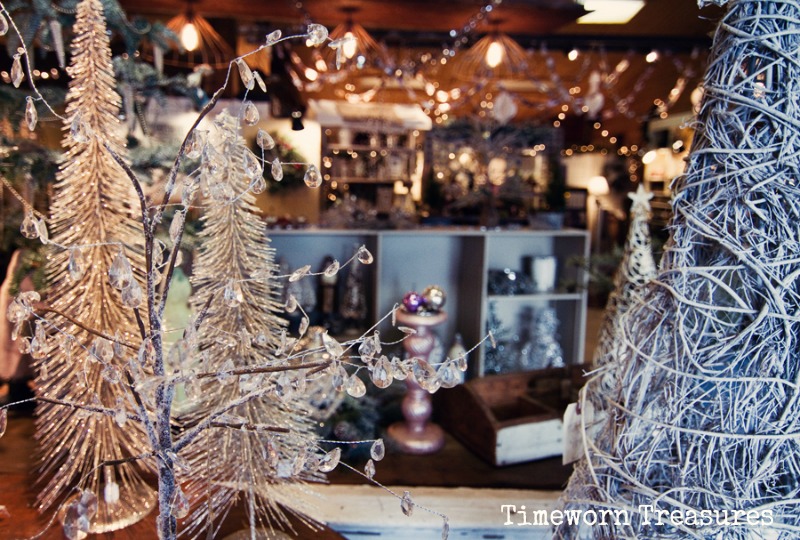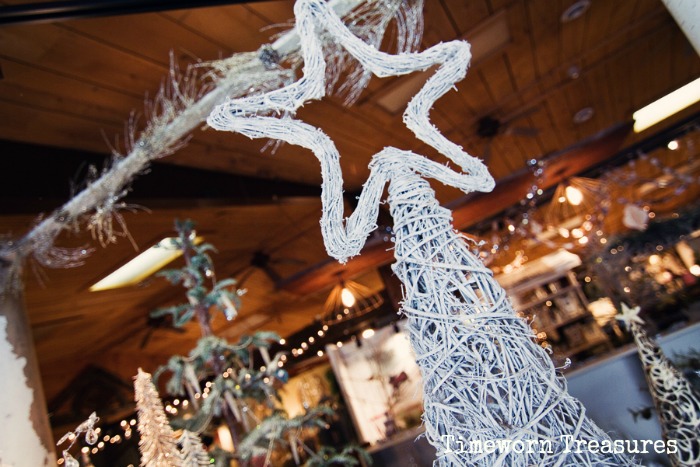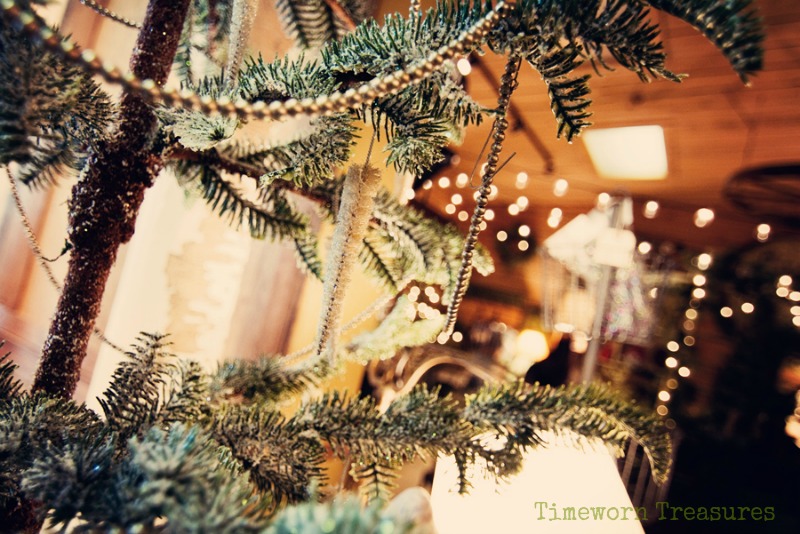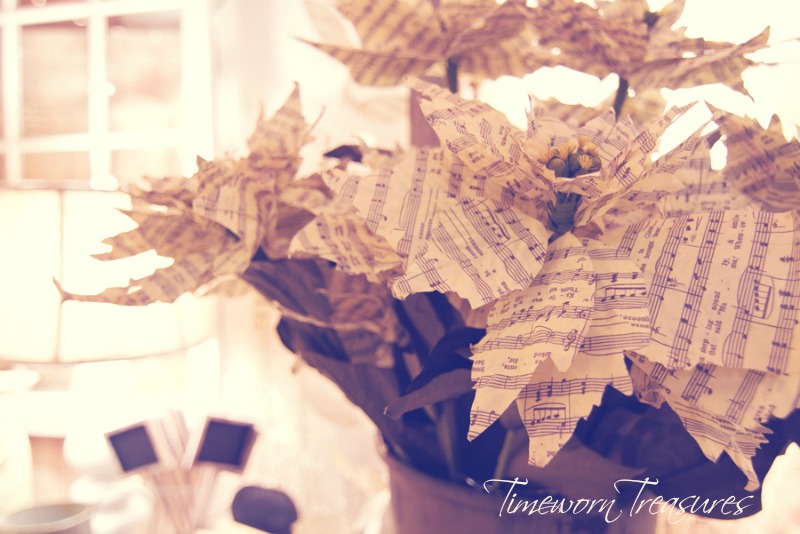 Poinsettias made of music
Every year we offer a wide variety of new merchandise as well as unique displays to inspire you. Be sure to stop in at the holiday and catch the spirit of the season!