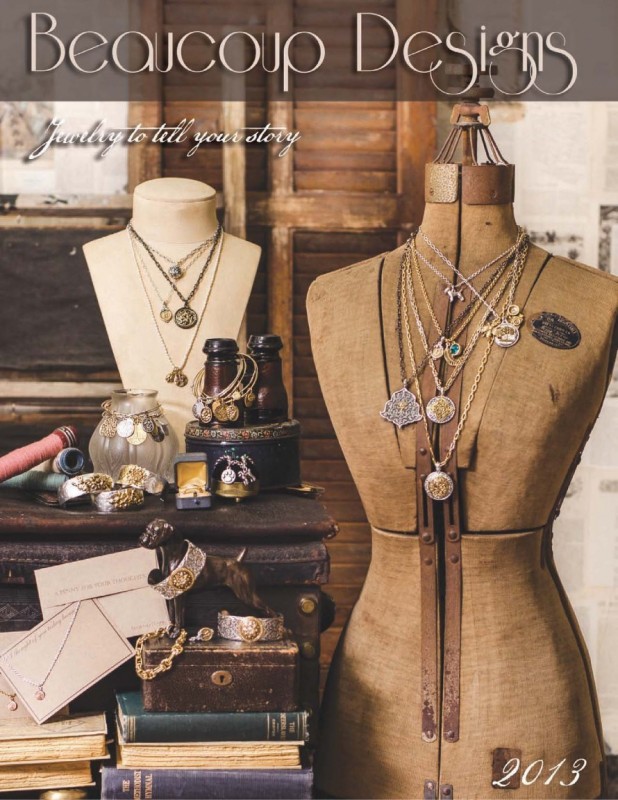 Beaucoup Designs jewelry is designed to express the passions, loves, and the ideas you hold close to your heart. The sterling silver and 14kt gold plated jewelry is perfect for telling your unique story. Made in the USA.
From Beaucoup Designs –
"Antique pocket watches. Tried and true friendships. Old timey keys. Story telling. These are just a few of the inspirations that have helped create and mold Beaucoup Designs jewelry. People of all ages and backgrounds will find pieces within Beaucoup Designs to suit their tastes. From high school graduates to new moms. From birthday girls to bridesmaids. Our jewelry is designed with everyone in mind.
Most of our jewelry is made in the USA. We are able to keep the pieces affordable enough so that they can be given as gifts as well as personal purchases. Our jewelry is pewter based and custom plated in either sterling silver or 14k gold."
From the Owner & Designer-
"The story of Beaucoup Designs is also my personal story. This line and my life are about keeping true to the things you hold dear and trying to incorporate them as a part of your everyday life. In life we must step back, reflect, and choose those things that we know to be true and beautiful. FAITH. FAMILY. RELATIONSHIPS. These are things that represent truth and beauty to me.
I hope you enjoy the tiny bits of stories that are incorporated into this line. There are small trinkets of things I identify with, places I've been or want to see, things I enjoy doing or hope to experience, and beauty that inspires me. These things were designed to help you tell your own story.
Mixed together or worn singularly, this jewelry can be your expression of the things YOU hold as true and beautiful. This line will help you remember those things you care about deeply and carry them with you. The pieces can also be given to those you care about as a special remembrance token of times past or futures hoped for. So, as you take a look at the BEAUCOUP DESIGNS line, remember that this is your story, too!
Tell your story,
Lean Ann Messer
Owner and Designer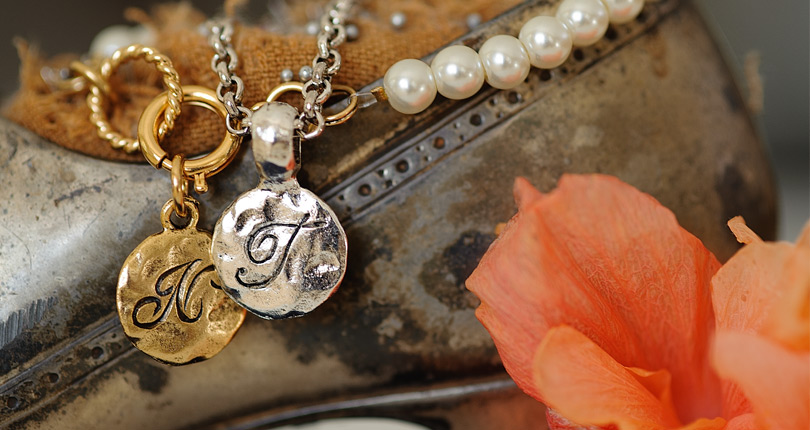 The Monogram Collection-
The monogram charms are custom designed using an old world texturing and a manuscript font from the 1770s. All charms are cast in pewter and plated in either 14kt gold or sterling silver. These can be added to a necklace or a bracelet. Worn singularly, or combined with other charms, the monogram charms allow you to really personalize your jewelry.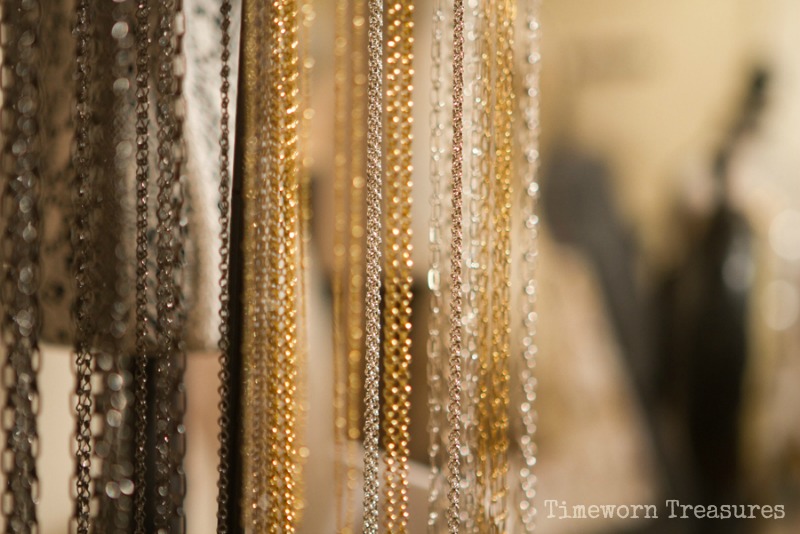 Necklaces-
The necklaces are a brass or steel base and plated with 14kt gold or sterling silver. There are many styles of chains available as well as many different lengths (16″-36″).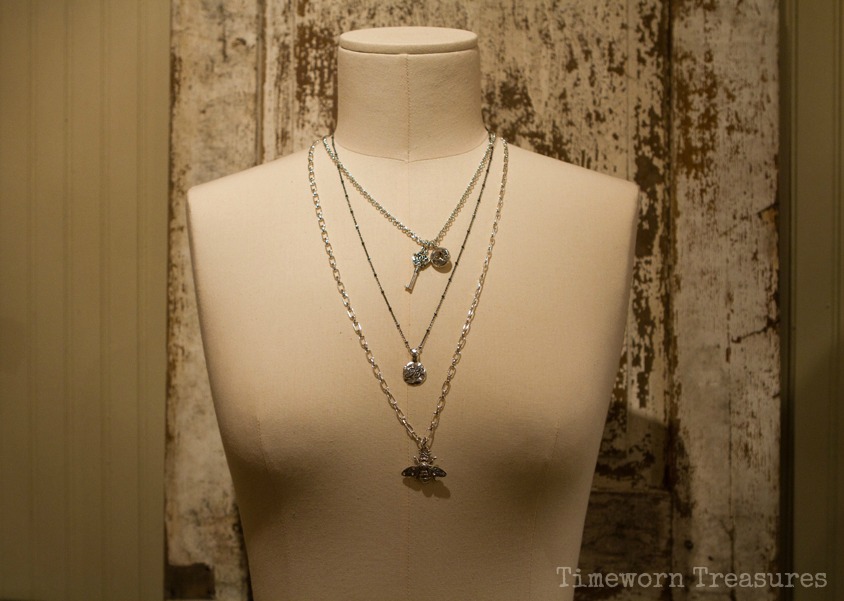 Multi-clasp Bracelets-
Multi-clasp bracelets allow for the addition of multiple charms easily and without any special tools. Charms can be easily added or removed to fit you and your occasion. These bracelets are 7.5 inches in length, but clasps can be added or removed to fit to size. The bracelets are made of brass with a 14kt gold or sterling silver plating.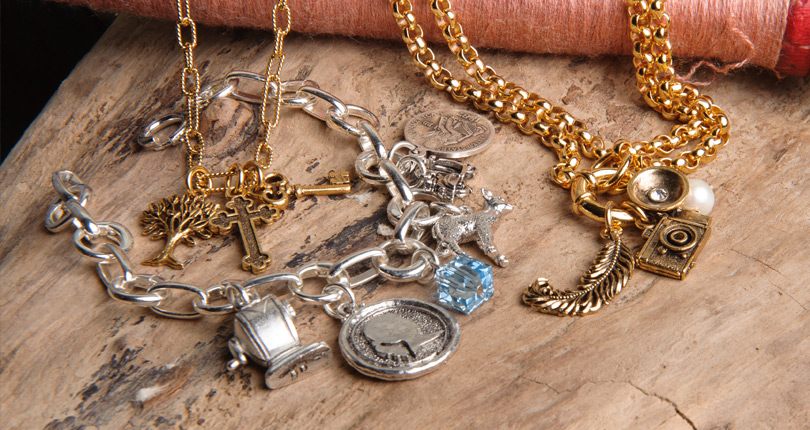 Character Charms-
The basics are still the best. The ever-expanding collection of charms makes it easy for anyone to create a personalized necklace or bracelet. These charms can be mixed and matched with the crystal or monogram charms to create a custom look. They are available in 14kt gold or sterling silver plating.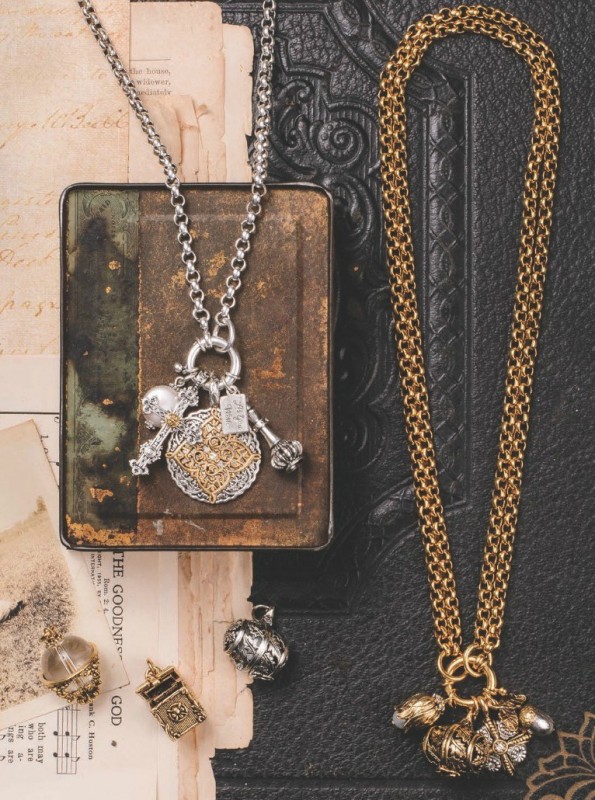 Adjustable Charm-Holder Necklaces-
The adjustable charm-holder necklaces can be worn as a single strand at 36″ or doubled with the second jumpring on the center of the necklace and worn shorter as an 18″. Begin by attaching the jumpring at the end of the necklace to the charm holder, then add charms. There are two sizes of the charm holder, so whether you like wearing a few or many charms, we have you covered.
Laiton Collection-
(Brass collection) These beautiful engraved oval pieces are perfect with a leather cord which can be worn as a wrap bracelet or a neckace. They can also be strung on any of the Beaucoup necklace or bracelet chains.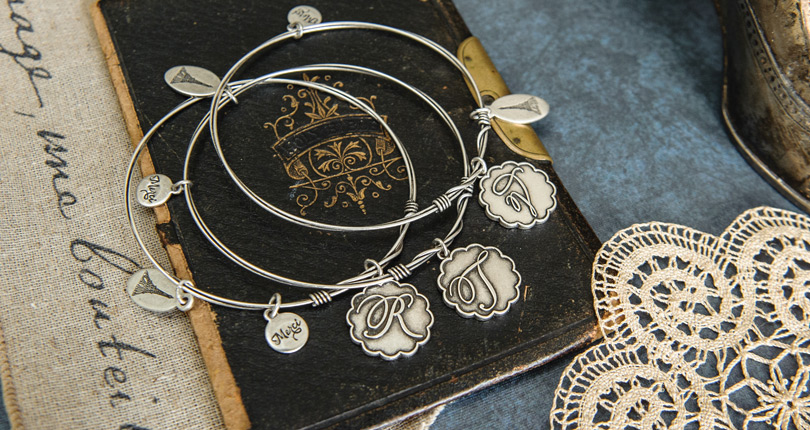 C'est la Vie Collection-
C'est la Vie Monogram Gold and Silver Bracelets-
These bracelets are also made of double wrapped brass and are plated with 14kt gold or sterling silver.
C'est la Vie Gold & Silver Token Bracelets-
These are small tokens that celebrate the special people and times in our lives on a hand-made bracelet. Stack several bracelets to tell your story. There are sentiments engraved on the back of some tokens. All bracelets are made of double wrapped brass and plated with 14kt gold or sterling silver.